Hemingway
Hemingway is a non-standard blog template for Wordpress. It comes in two colors by default (white on black, and black on white). It's been tested with Wordpress 2.7.
If you're looking for Hemingway support, check out the support forums.
Screenshots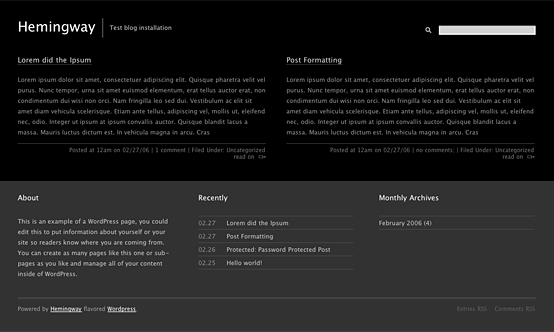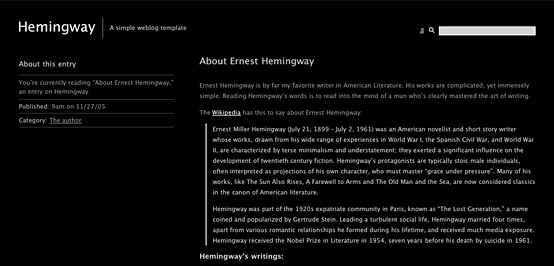 If you'd like to help contribute to Hemingway I'd be more than delighted to accept patches though GitHub: http://github.com/kneath/hemingway
Holy mother of science I will not be accepting any patches. What is dead may never die. And yet, Hemingway is dead.